About Us
Buying or Selling a home is a BIG DEAL and that means that you need to work with a Team that has the resources, experience, and the time to help you through each stage of the process! I can't do it alone & you shouldn't either! I've assembled an amazing team of people who bring years of experience to the table.
The COBI RE TEAM
The Cobi RE Team is more than just a real estate business; we're passionate about helping our clients fulfill their house-buying and selling dreams. We understand it's not just a transaction, it's an investment – in the community, in relationships, and of course financial stability. That's why we prioritize our client's needs above all else with personalized experiences that allow for rewarding investments since 2004.
Our team's expertise on the market gives us deep insight into how to secure your dream home or maximize the value of your current property quickly and easily – so you can get back to living life! With our user-friendly website providing invaluable tips and tricks, trust us to make your real estate journey worthwhile for you.
Our mission is to provide an unparalleled experience along with exceptional customer service that exceeds expectations every step of the way. Our vision? To become THE go-to source for buying, selling, or navigating real estate markets across Massachusetts!
Why you should work with us
Whether you are Buying or Selling real estate, you need to make sure that you're educated about the process from getting started to what it takes to get to the closing table. You need to be educated about what's going on in the current real estate market and where it's headed--not what you hear from headlines or your well intentioned but mis-informed Uncle, but from an expert that studies the data every day and who's actually working with buyers and sellers on a daily basis. You need to make sure that you're aligned with the real estate partner that provides you with all of the resources that you need because when people get good education and reliable information they make better decisions.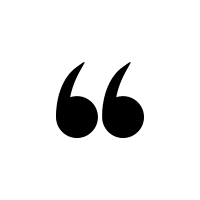 Client Reviews
We have been working with Ilya in the past twenty years and we couldn't be happier with his service! Ilya and his Cobi Real Estate Team are the Best in the field! The combination of values, skills, experience, knowledge and expertise that Ilya has as a person and a professional make him stand out from the rest because he is the BEST! We trust his honest advice and we'll recommend Ilya to anyone who is looking to buy, sell or rent a property. Keep up the amazing work Ilya and Cobi Real Estate Team! Thank you!
We(my wife and I) have been working with Ilya Cobi R.E for 3 years now and will continue to. We purchased houses with them and all the rental process is also handled by them. They are very very professional and prioritize the client's interests among all. Even after, they are still available to advise, to walk us through our new responsibilities as new owners/new landlord on some issues we might face. Great collaboration, long experience and devoted to bring results. Keep up the good job Ilya Team
I have known and worked with Ilya for 20 years. He is a true professional, hard working and honest. Based on his recommendation we just rented an apartment to a wonderful family. He has also found other terrific tenants for us over the years.
Ilya and all his team were so easy and knowledgeable to work with. This is our third time buying a home with Ilya and he showed again his true loyalty and professionalism in any question we might had and was responsive anytime of the day or night ( even during the Patriots games). He patiently would explain and clarify all the details of the whole process and make it less stressful and smooth. We are so thankful for the support and always going to refer his services to my friends who are in search of a new investment. Thank you Ilya and the whole Cobi team!
Ilya was selling so many houses in our area and sending us so many flyers that we became intrigued by his activities and decided to meet him to discuss selling our house. We are glad we did! In the end, with Ilya's help, we sold our house and bought another. Ilya is a skilled negotiator who managed to make ours the winning offer of a popular property that we very much wanted to buy. He also helped us navigate the sale of our house in what I can only say was a wild market. Though we felt a upended by some of the eccentric people we dealt with while selling our house, Ilya seemed unperturbed by setbacks and reversals and seemed really to enjoy the whole process, which was comforting to me. It was clear to us that Ilya is very familiar with real estate laws and regulations. On a personal level, Ilya is honest and very kind, with a good sense of humor. He is very pleasant to work with. I recommend him without reservation.